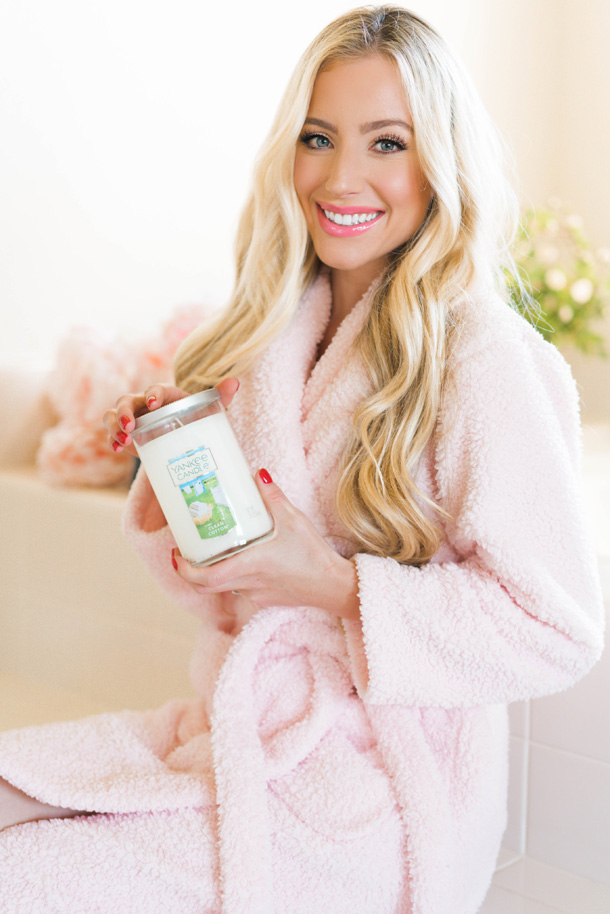 I am sharing with you why I love Walmart.com and how I use Yankee Candles to unwind and make our home feel relaxed…
SHOP THE POST: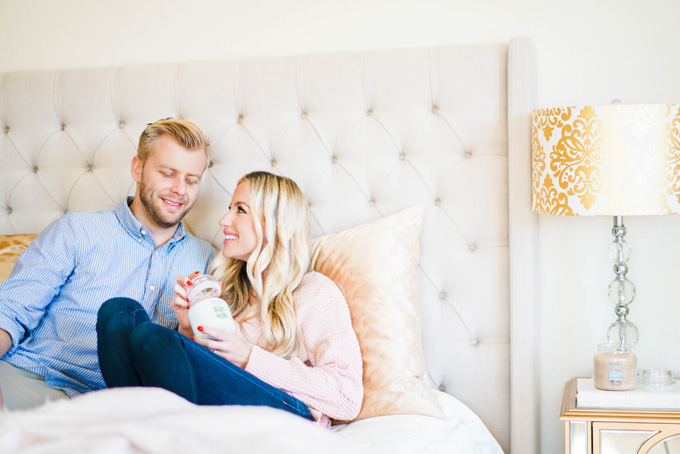 Here in the Jones family, we have always done a lot of our shopping from Walmart.com. They carry everything we need in our family at such a great price. From baby items to groceries to home decor and candles- they have everything! They have great brands on Walmart.com and lots of selection, and the prices are always so amazing. I am a busy mom, so I have been loving the grocery pick up I am able to do at home on my computer. Needless to say, Walmart.com is my one-stop shop for everything my family needs. I like to get something for myself when I'm not buying diapers and groceries haha One thing that I have always loved to get for myself are the candles from Yankee Candle! Walmart.com always has an large selection of scents to choose from, ranging from Fall, Christmas to all the other seasons. Not only do Yankee Candles smell amazing, but they are also a great piece of decor to add to any room. I love the Clean Cotton scent for my bathroom to help everything smell clean and fresh. Even though everything isn't always perfectly clean 24/7, because life gets so busy, at least I know my Yankee Candle Clean Cotton scent will come to the rescue and make everything smell like I just cleaned! It smells like a fresh load of laundry which is one of my favorite smells!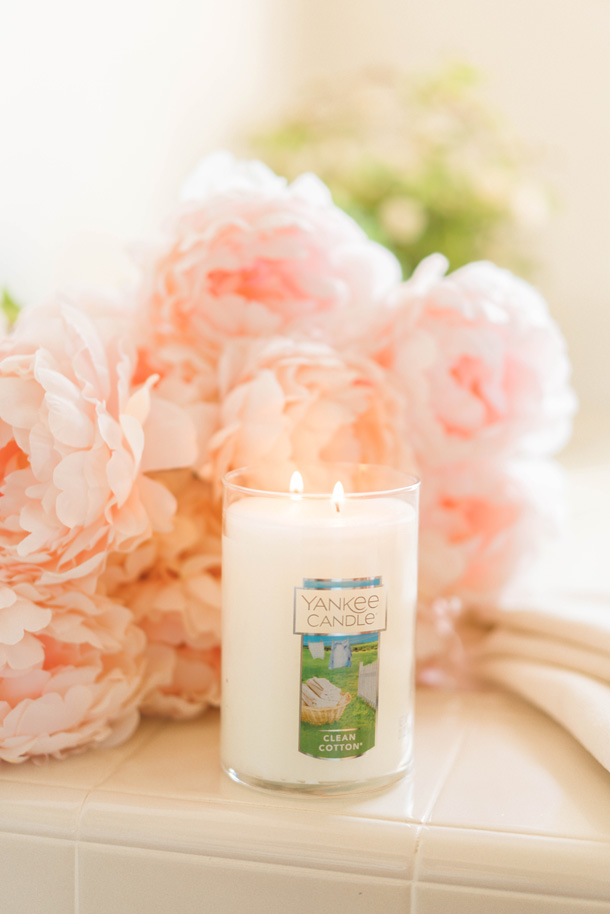 One of my favorite things to do that makes me feel relaxed is just spending quality time with my husband with an amazing smelling candle burning. I love to just have some time with no tv show on, no phone distractions, and nothing we are doing on our to-do lists. My happiest moments is just sitting, snuggling, talking and un-winding from the day together. That is my most perfect night I can think of with my husband. When Alex and I were first dating, I noticed in his apartment he ALWAYS had a Yankee Candle burning in his room. I thought it was the cutest thing and plus his room always smelled so good!! He would always buy me candles while we were dating and married and I have loved getting them! They really do make the perfect gift for family, your spouse, friends or just because. Alex's favorite scent is a more masculine smell called Midsummer's Night. This candle would be a perfect gift for your husband, brother or father this Christmas. My brother is such a "guys guys," but he always has this candle burning year round in his house.
Alex and I both have always loved the Sun and Sand scent as well. We would always have it burning in our room in Houston to make it feel more like back home in California. Certain scents relax me and bring me back to happy memories such as being at the beach in California or Hawaii. I love tropical and fresh smelling candles because they make me feel like I am somewhere else and totally help me relax after a long day of "mommying." Another tropical smelling candle that I love is Ocean Star. It has an amazing citrus, aloe, and lotus scent. Lighting candles are now a part of my daily routine for winding down and feeling calm! For our family, these candles bring happiness and relaxation to our home. Using Yankee Candles throughout my home make me feel like I am in a tropical paradise or in the middle of summer. The candles smell like I am right there on the beach when reality it is freezing cold and raining outside! Also, Yankee Candles make great décor pieces and go great on your nightstand, in your bathroom, or kitchen counter!
SHOP THE POST: