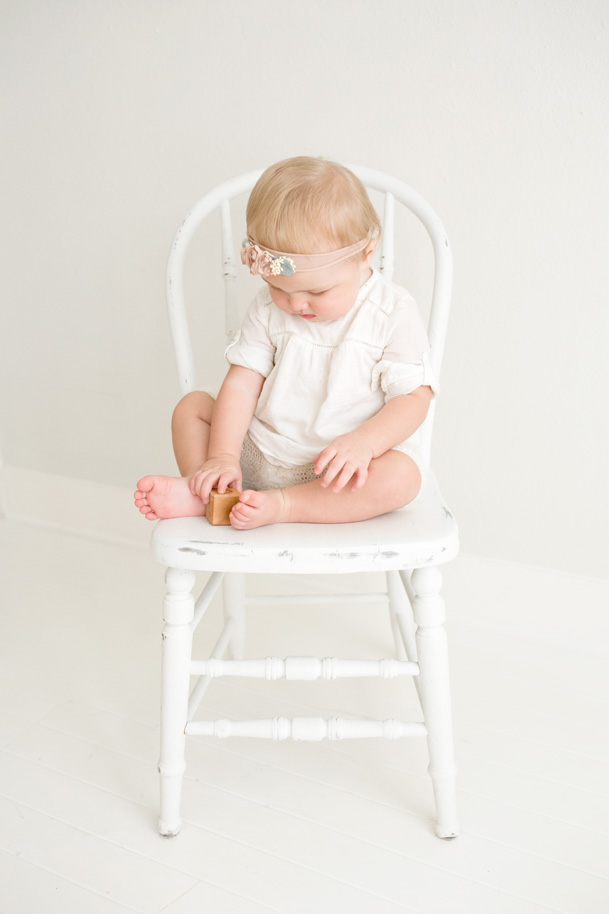 Now is the season for sickness and colds. Kennedy was sick for the first time this Winter, and I want to share with you 10 products that helped her and comforted her during that time. I've teamed up with my favorite baby store buybuyBABY to share the things I now have in my "sick kit" for my baby…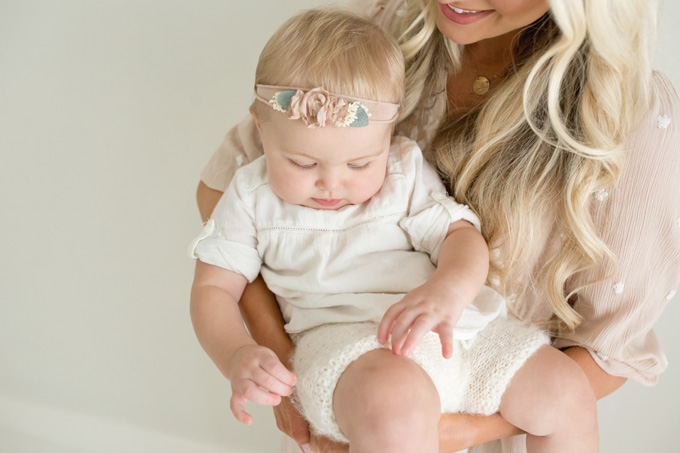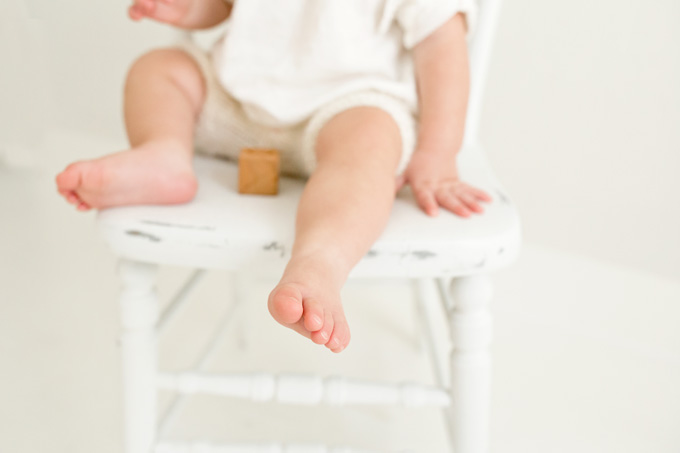 *This post is in partnership with buybuy BABY, a brand I love. All opinions here are my own.
As a mom to a baby girl, one of the worst things is seeing my baby sick. It's not only hard on our little one, but its hard for us to see them uncomfortable and going through that.
I was fortunate because Kennedy didn't get her first cold until she was 15 months old. I knew that it was inevitable though, especially staying in a house at Christmas time with every other family member sick too. This year's cold and flu season has been the absolute worst! Our whole family has had colds, and Alex and I have both gotten the flu– twice! Also, nothing is worse than trying to take care of a baby when you can't even get off the bathroom floor after throwing up off and on for an hour. Luckily, I had family who was able to help me out during that time and take care of Kennedy for me.
When Kennedy came down with her first cold, I really didn't even know what to do. She spiked a high fever overnight and she hardly slept at all. Alex and I were BOTH sick with a nasty cold and cough, so we kinda knew it was any day Kennedy was going to catch it too. We tried our best to not breath or cough around her, but its hard when I am taking care of her and with her all day.
We only had a few things handy to comfort her that night, but I wish I was more prepared before this happened. I had to rush out to buybuyBABY that next morning and get a bunch of things she needed. It was so stressful. I am sharing with you all the products I used that helped when Kennedy got sick.
There are small things you can do to avoid your baby catching something (and yourself), but it most likely will happen to every child at least once. So better to be prepared and have a "sick kit" handy when that day comes!
DISCLAIMER: I am not a medical professional. This information is not to be used to substitute the advice of a professional. Please consult your Pediatrician before you start any new health routine or administer medication. 
The number one thing I think every parent should have in their "sick kit" is a rectal thermometer! It sounds gross, but it gives you the most accurate temperature reading. Also, having a digital forehead thermometer handy is also great. We would use that to quickly get a reading or when she was asleep we could easily swipe and check her without waking her up. For the rectal thermometer I recommend using coconut oil to make it more comfortable for your little one.
2. When I took Kennedy to the doctor for her cold, she said to use a cool mist humidifier. It is actually better when they are sick than a warm humidifier. I love this one I have been using since Kennedy was a newborn. It comes in a variety of colors and has a cool, sleep design so it looks cute in the nursery. I would make sure the humidifier was on during her naps  and while she slept at night! Also, I rubbed this Honest organic breathe easy rub on her chest and her feet before each nap and bedtime. If your child isn't sleeping in a sleep sack, just make sure to put socks on their feet after putting the rub on!
3. To help with Kennedy's congestion, I would do a steam sesh in the bathroom twice a day and follow that with a "Detox Bath." I would take her in the bathroom, turn on the shower all the way hot, and shut the door. I brought in some toys so she can play outside of the tub while the bathroom steamed up. It helped loosen up all the congestion and get everything out. After about 5-10 minutes in the steam. I switched to her "Detox" bubble bath. I put a small amount of the epsom salt with lavender and added in some bubbles by Noodle and Boo to make it more fun for her. Kennedy LOVES bubbles! I was sick while she had a cold too. I would take a "Detox Bath" twice a day as well, and I felt soo much better afterwards. The lavender is also great because it helped calm Kennedy and make her nap and sleep better. I would always plan her baths right before a nap and before bed.
4. Kennedy's cough was getting bad, but I knew it wasn't anything to rush to the doctor for. There wasn't a lot of advice I got about what to give a baby for a cough, so I did some research and found Zarbee's Cough Syrup and Mucus. It is all natural and safe for infants over the age of 2 months. It is made with ingredients such has organic agave and ivy leaf extract. I would give it to her before her naps and bed, and I noticed it at least helped her sleep and made her more comfortable. She coughed less, which helped her sleep better and longer.
5. I found these at buybuyBABY randomly, and decided to give them a try. I have been more into essential oils lately and really swear by them now. These rollers are the "Sleep and Slumber" with Lavender and "Stuffy Nose and Cough." I really do think they helped a lot, because after I started using this she slept way better! Even when Kennedy isn't sick, I still put on the Sleep and Slumber before she goes to bed!
6. These snot suckers are another must-have to keep in your kit! Obviously, babies aren't able to blow their noses and clear their nasal passageways. So we have to do it for them! I have used both the NoseFrida and the regular bulb syringe and recommend them both! The NoseFrida is more pricey, but it really is an amazing product. FYI you do not suck or ingest any of your baby's snot! haha
7. Okay, one thing I am a big fan of is WIPES! All and my kind of wipe. I have one handy at all times for just about anything. I love these Dapple pacifier wipes in my diaper bag for sanitizing a pacifier, teething toy, or anything else Kennedy is putting in her mouth. I always keep Babyganics these hand and face wipes in my bag and at home too to clean up a sticky mess. They also get rid of germs and are great to use before they eat and touch their food! Next, I love these all Babyganics all-purpose surface wipes. They are non-toxic, so I feel at ease using them on her high chair, toys, stroller, etc. Basically anything that gets germy or messy from Kennedy, these are used to wipe it down! These are also great for wiping down high chairs at public restaurants, handle bars, tables, etc. These Boogie Wipes with saline were a lifesaver when Kennedy had a bad stuffy and runny nose. I was constantly wiping her nose, and these kept her nose and mouth area from getting red and chapped.
8. Before giving your baby or child these, you must always consult their doctor. We switched off between the Motrin Infant Drops and the Tylenol Infant Drops. These are just what we gave Kennedy when she wasn't feeling good and to help with her fever. Also, make sure you read the instructions carefully and see or call their doctor before giving these!
9. These Little Remedies Saline drops are another must-have to keep in your "sick kit." They loosen up all the boogies, so it is easier to suction everything out! The saline drops worked GREAT even though Kennedy hated when we dropped them in her nose. But who really would like that feeling of something going up their nose?! lol
10. I heard a friend rave about this air purifier, so I did my research on it right away. It had amazing reviews and it was exactly what we needed for Kennedy's room. It helps keep the air in her room clean and is constantly purifying the air. I also loved that it would help with her allergies. She would get allergy shiners under her eyes and they would get red, irritated eyes from the allergy to dust. After getting this and having it constantly purifying the air, I noticed that her red and irritated eyes and the shiners have almost gone away!