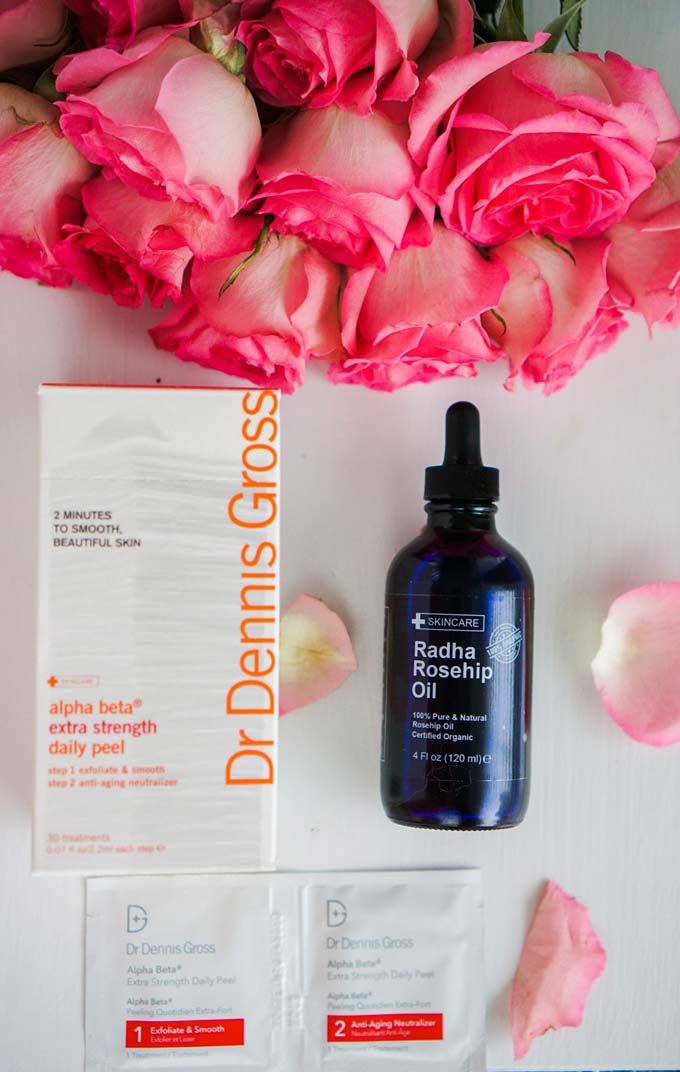 One of my favorite ways to shop for myself and for Kennedy is online shopping! I would say my favorite place to shop weekly is from Amazon! The things I love about Amazon is you can shop from thousands of products in tons of different categories such as beauty, fashion, baby products, mens fashion, and much more on one website.
CLICK "Read The Post" to see full post and photos…
SHOP ITEMS HERE:
I have put together my favorite products I have ordered through Amazon from Fashion, Beauty, Kennedy's Clothing and Newborn Must-Haves, all the products I am currently loving for Kennedy!
Obviously I order a LOT of baby items and beauty through Amazon! I love how I can get something in just two days and it has FREE shipping when you are a Prime Member. I also order a lot of my beauty products through Amazon because they have everything I use and it is easy to shop everything all at once and get it in just 2 days!
All of the beauty products I use daily and I SWEAR by all of them. They are the best products and I have tried pretty much every brand out there. The Redken All Soft Shampoo and Conditioner has made my hair so long, thick, super soft and keeps it really healthy. I have tried expensive shampoo brands, and I always keep going back to this because it truly works wonders! I also love using false lashes for photos and weekends when I am out on date nights with the hubs! The ones I linked look really natural, and you don't have to deal with getting false lashes and the maintenance and money that comes with that. I recommend getting the black glue, so when it dries they look more blended with your natural lashes! Let me know if you have any questions about the products listed below, I would love to answer any! XOXO
SHOP ITEMS HERE: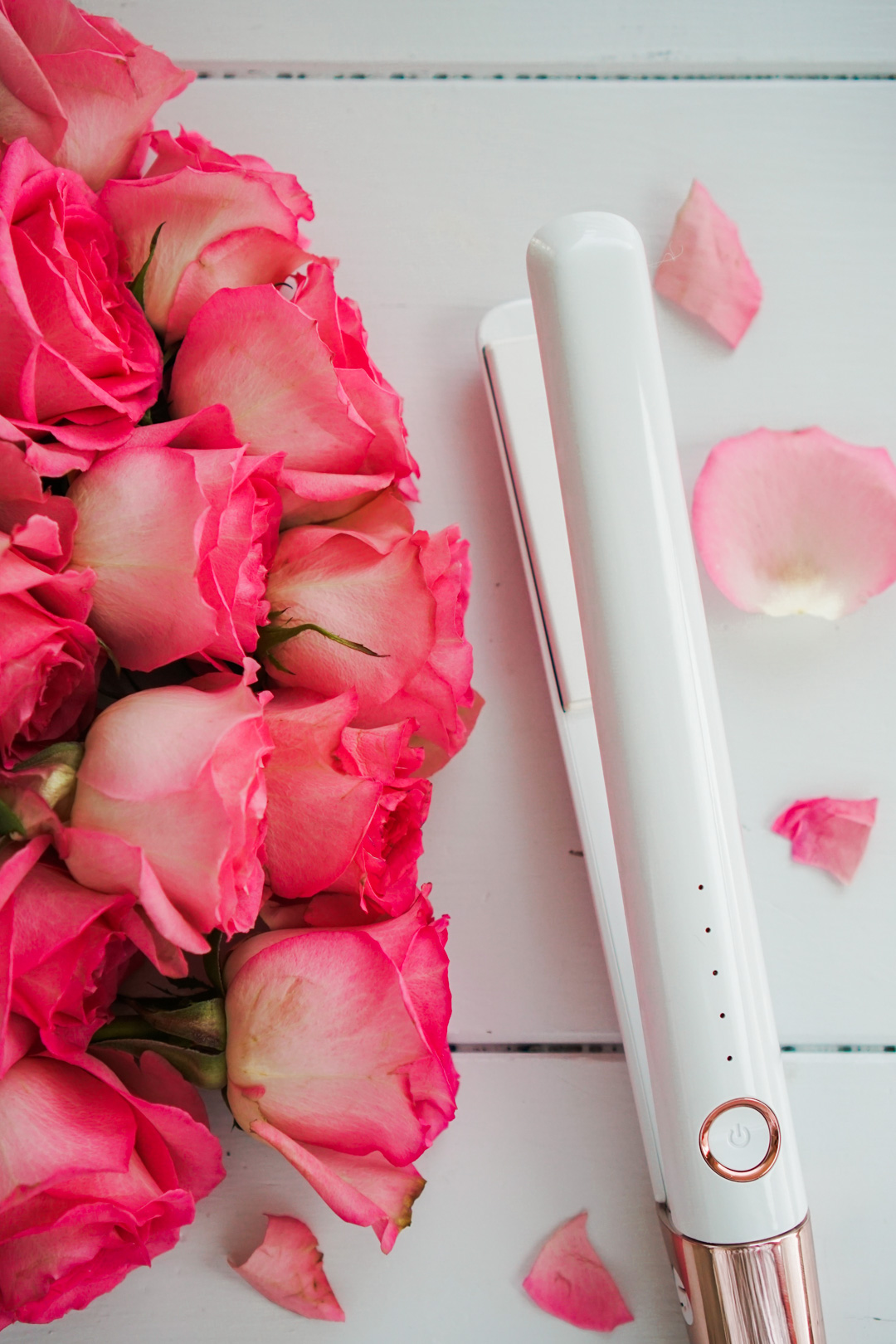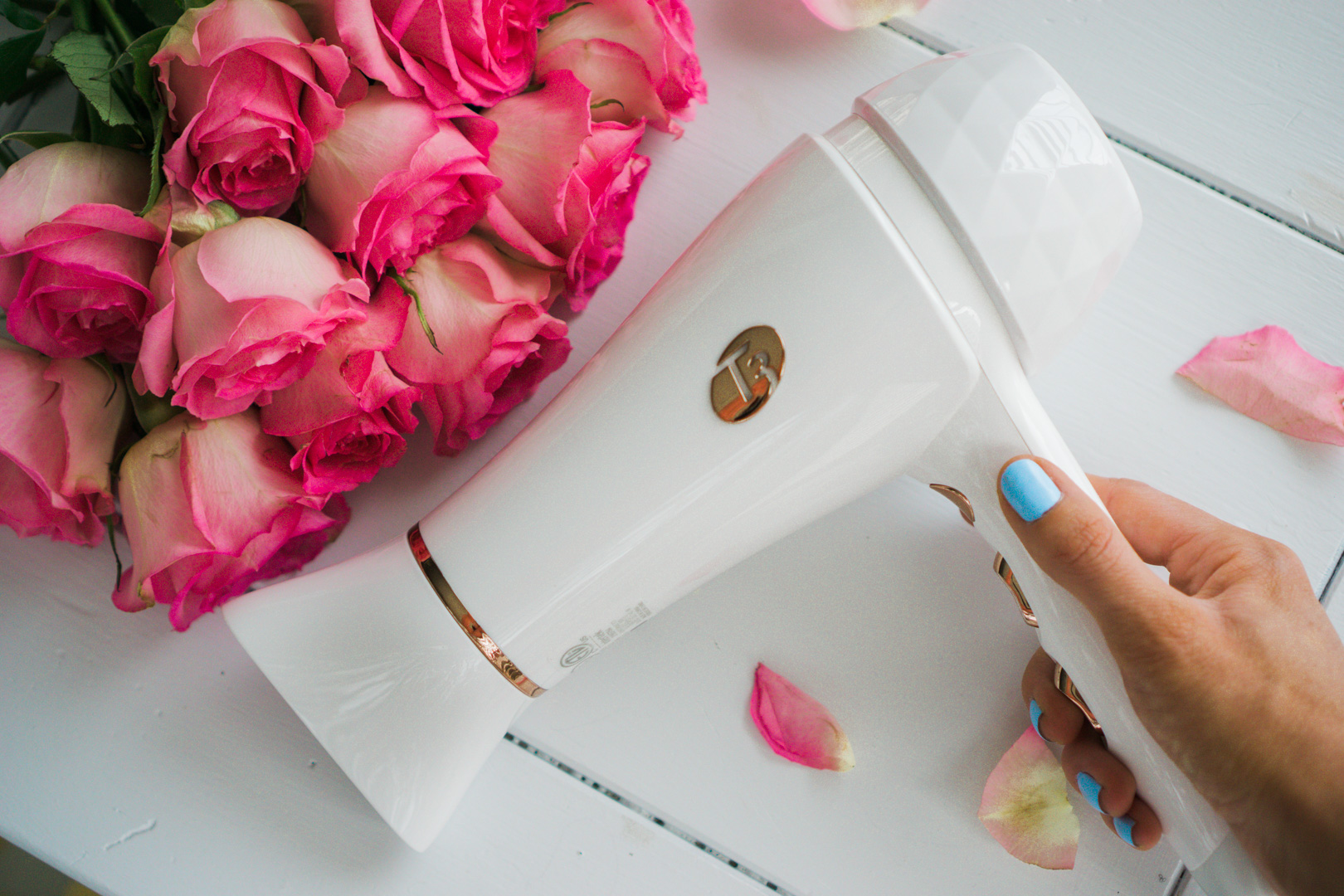 I am obsessed with all of the T3 hair tools! I have been using this brand since high school, and I have never been able to use any other hair dryer! I blow dry my hair around two times a week, and it always leaves my hair silky and smooth afterwards! It is never frizzy or rough feeling, which is what happens when I use any other brand!
Here are some things I love about this hair dryer…
What it is: The Featherweight Luxe 2i is powered by T3 Tourmaline® SoftAire® technology and enhanced with an iron generator for fast, beautiful results.
Who it's for: All hair types.
What it does: Negative ions neutralize static, retain moisture, diffuse frizz and boost shine, while multiple heat settings and a cool shot button ensure fast drying and styling versatility. Lightweight, quiet and ergonomic, this premium dryer offers a luxurious drying experience.
I also will only use their straighteners. This straightener is not only pretty, but works amazing! I can adjust the heat intensity and it leaves my hair smooth, straight and shiney! My hair stays healthy, thick and soft after using this often. I used to use another well-known brand straightener, but it still made my hair straw-like and the ends broken. I never have any breakage after using this one!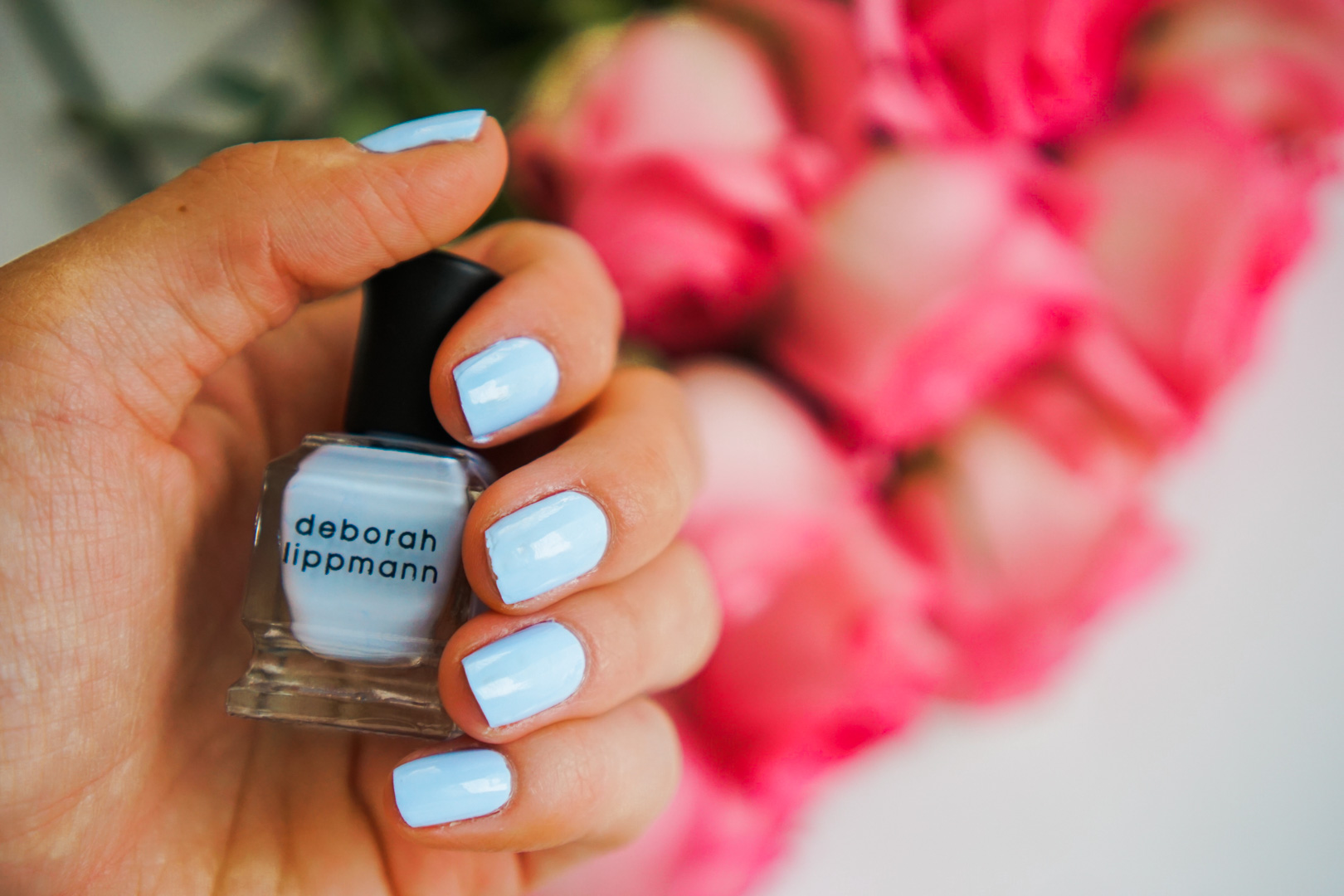 I love this blue color for summer (Blue Orchid) and this nail polish brand- Deborah Lippmann! It creates such a beautiful finish and the colors she has are amazing. I did my own nails here in like five minutes, because #momlife, but it's easy to make my nails look nice with this brand of polish!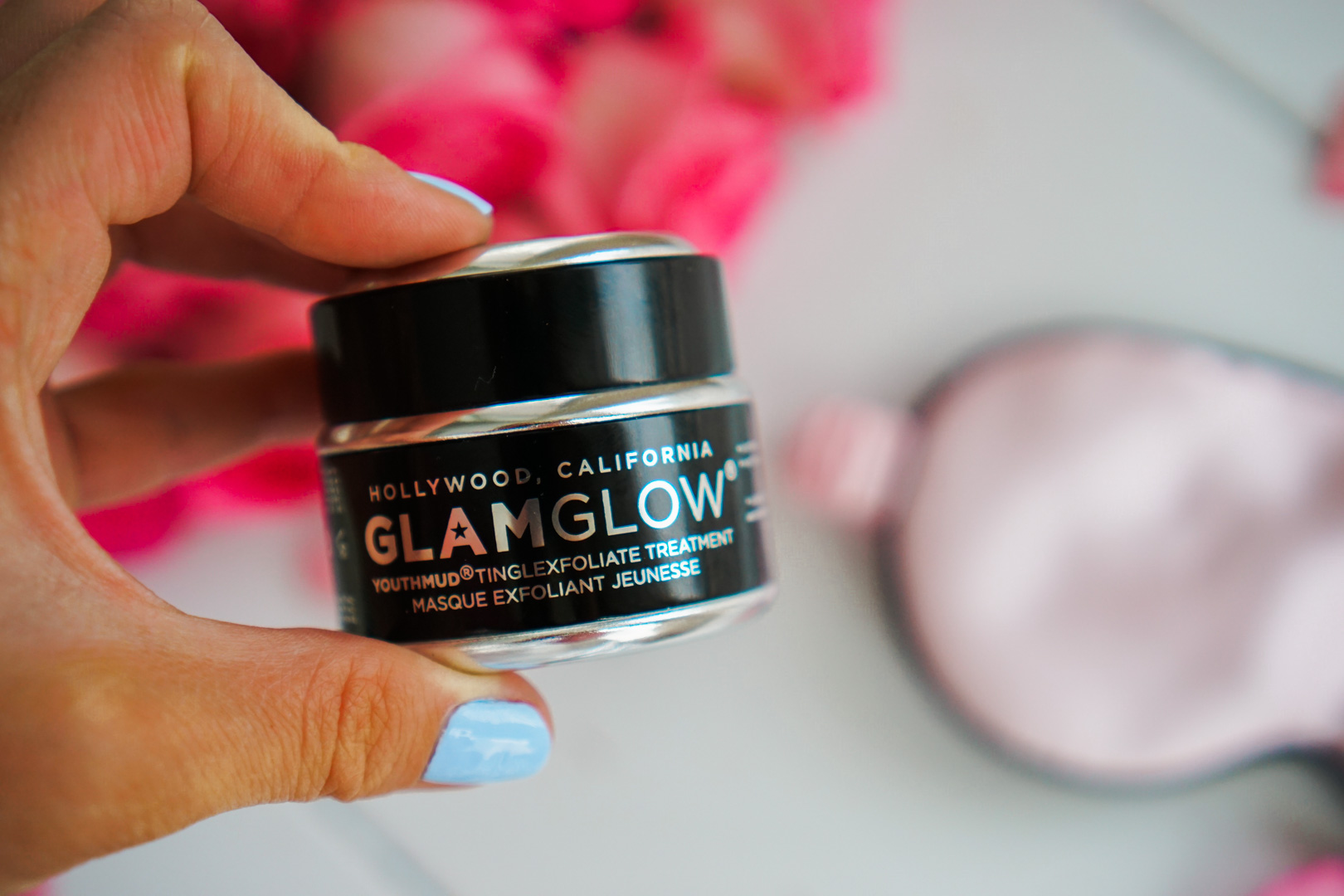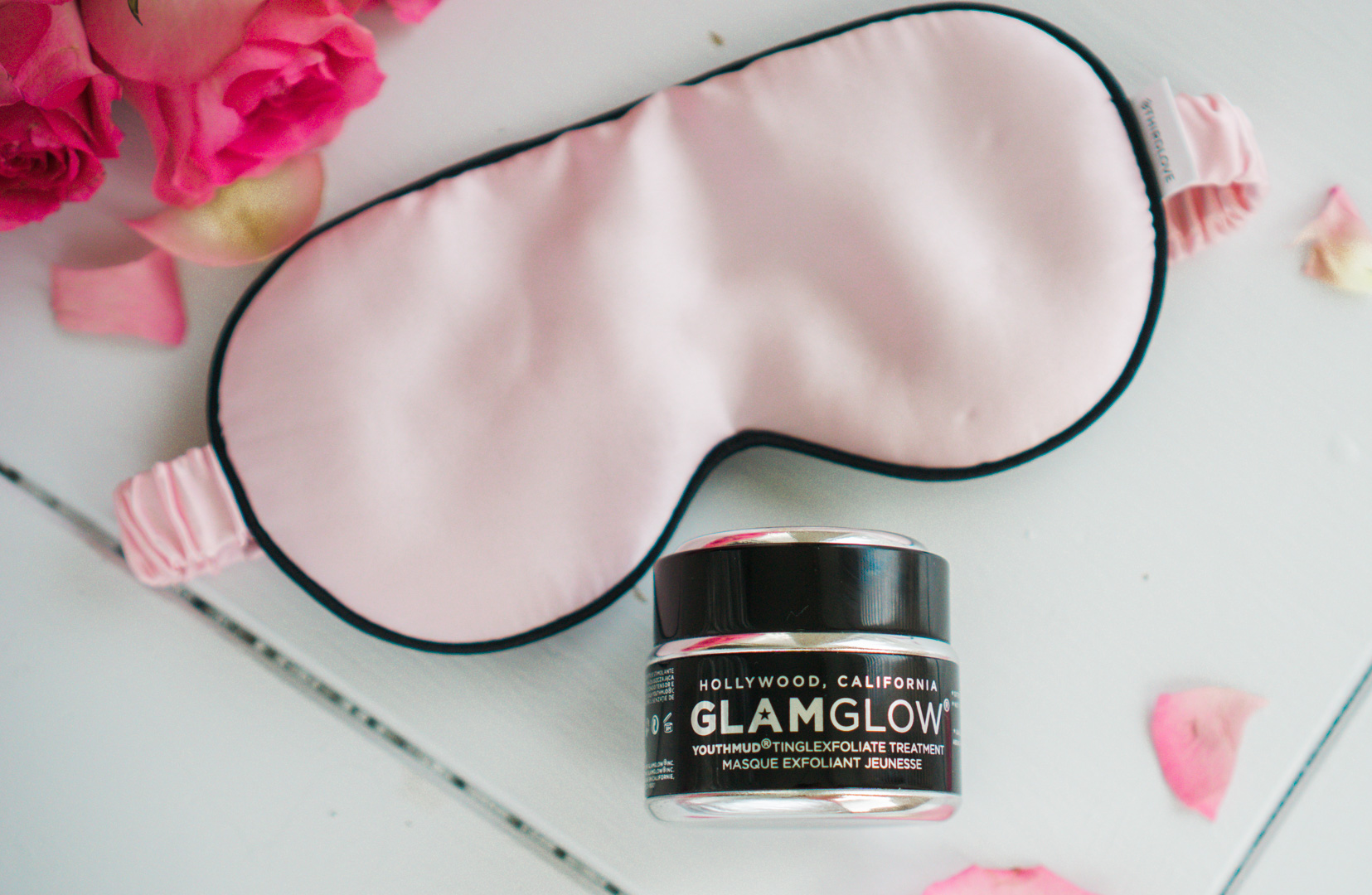 This is another brand I have been using for over five years, and I am a die hard GlamGlow fan! Their mud mask used to always a top seller and for good reason. I use it during my nighttime skin routine about twice a week. It leaves my skin so smooth, soft, and radiant looking! I don't have to wear foundation the next few days after using this! If you are looking for an amazing mask to incorporate into your skincare routine, I will always recommend the GlamGlow mud mask!!! This pretty pink silk eye mask is also nice for a good nights sleep!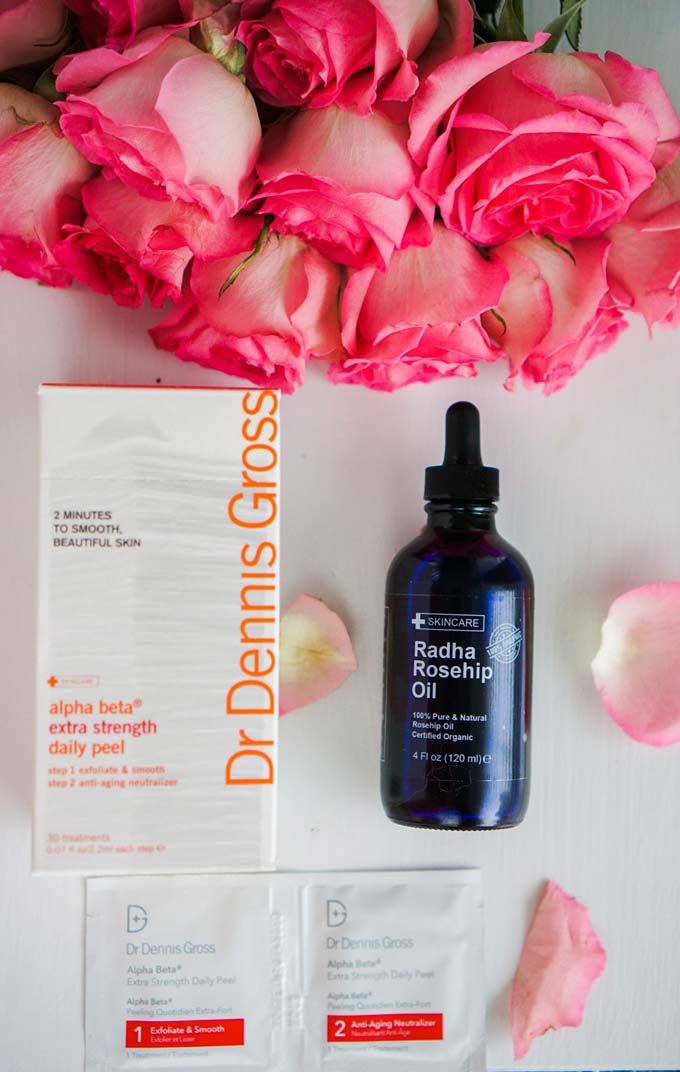 Okay, these two products are my absolute favs when it comes to a daily skincare routine. I use them every single night before bed and have noticed a HUGE difference in my skin since! The Rosehip Oil helps diminish fine lines, and it has helped diminish the appearance of my stretch marks as well! I use it on my stomach nightly in addition to the pure Shea Butter (see below), and they are fading so fast! The brand I use is currently out of stock, but I have linked an identical product here!
The Dr. Dennis Gross Alpha Beta Daily Face Peel pads are the BESSTTT! To be honest, I had these in my shopping cart for a good while, and I just couldn't get my self to spend around $75 for facial pads! But I bit the bullet and decided to try them after hearing so many amazing reviews about them. They have helped a lot in making my skin reallyyy smooth, helps with acne and blackheads, and gets rid of fine lines! I use the pads after I wash my face every night, and then apply the Rose Hip Oil afterwards! If you are looking for a product to help diminish fine lines and make your skin smooth and the texture better, this is an amazing product for that!
CLICK NUMBER CORRESPONDING WITH PRODUCT TO SHOP: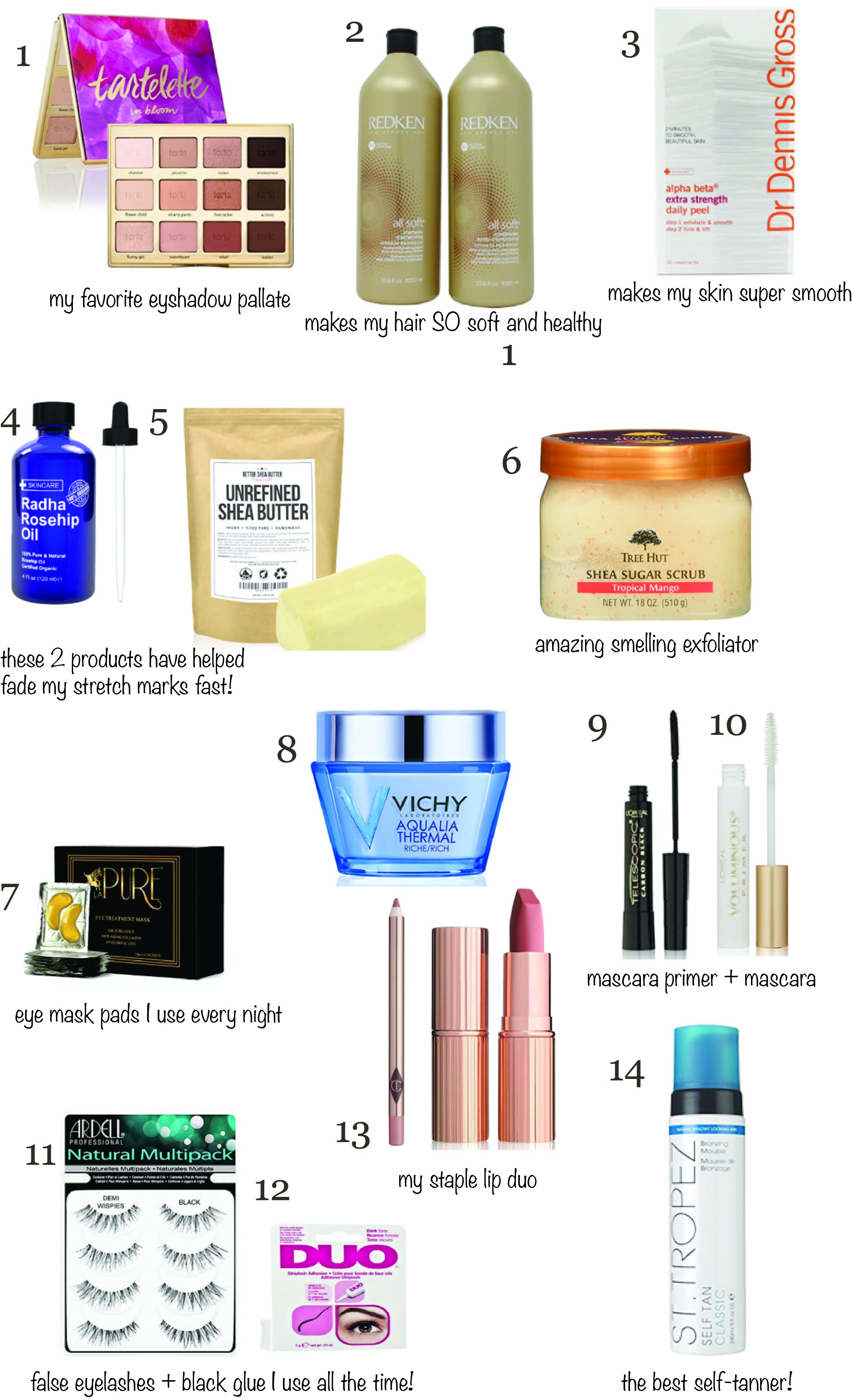 CLICK LINKS BELOW TO SHOP:
1 | 2 | 3 | 4 | 5 | 6 | 7 | 8 | 9 | 10 | 11 | 12 | 13 | 14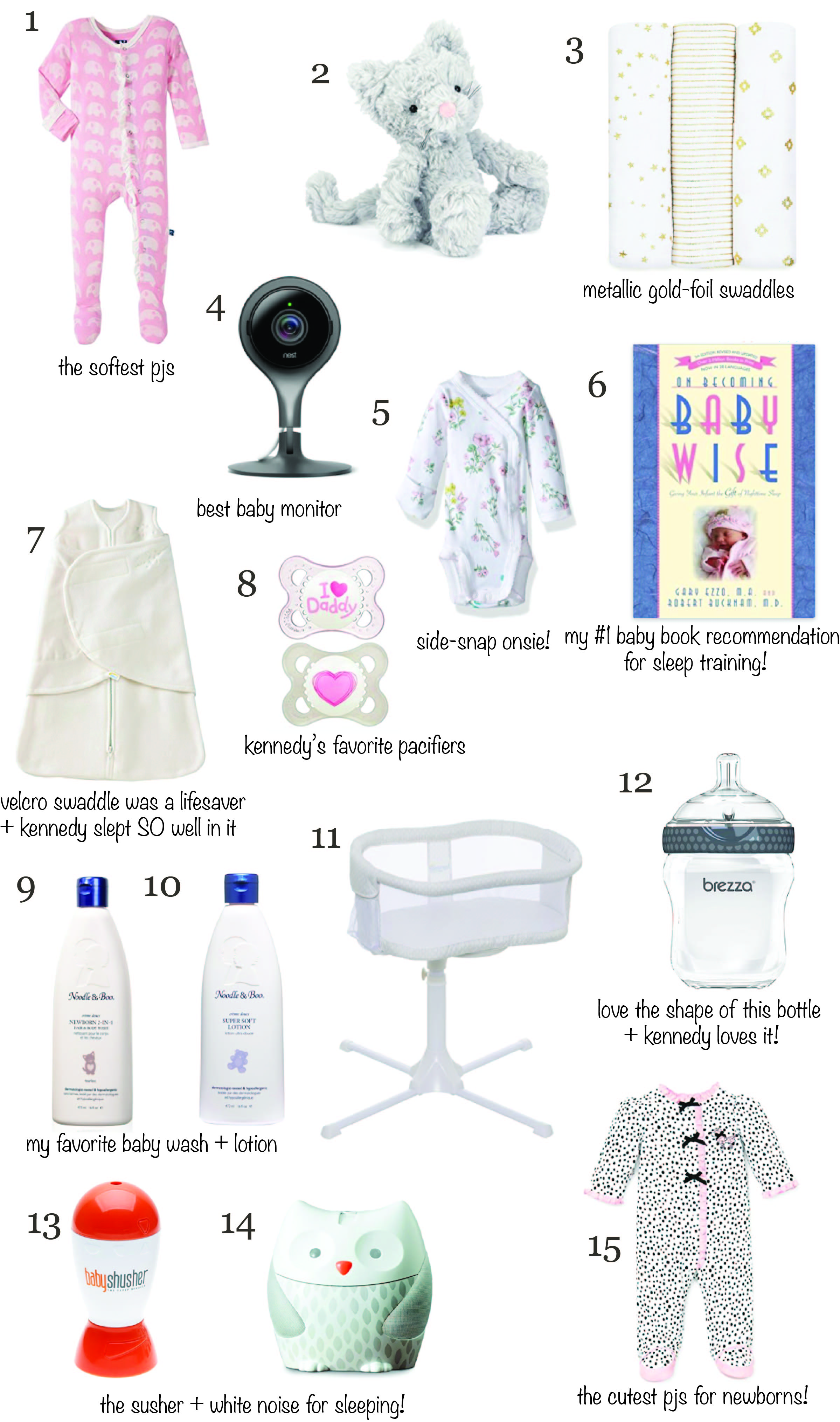 CLICK LINKS BELOW TO SHOP:
1 | 2 | 3 | 4 | 5 | 6 | 7 | 8 | 9 | 10 | 11 | 12 | 13 | 14 | 15
1 | 2 | 3 | 4 | 5 | 6 | 7 | 8 | 9 | 10
1 | 2 | 3 | 4 | 5 | 6 | 7 | 8 | 9 | 10 | 11 | 12 | 13
1 | 2 | 3 | 4 | 5 | 6 | 7 | 8 | 9 | 10 | 11 | 12 | 13 | 14 | 15