Filed In:
Uncategorized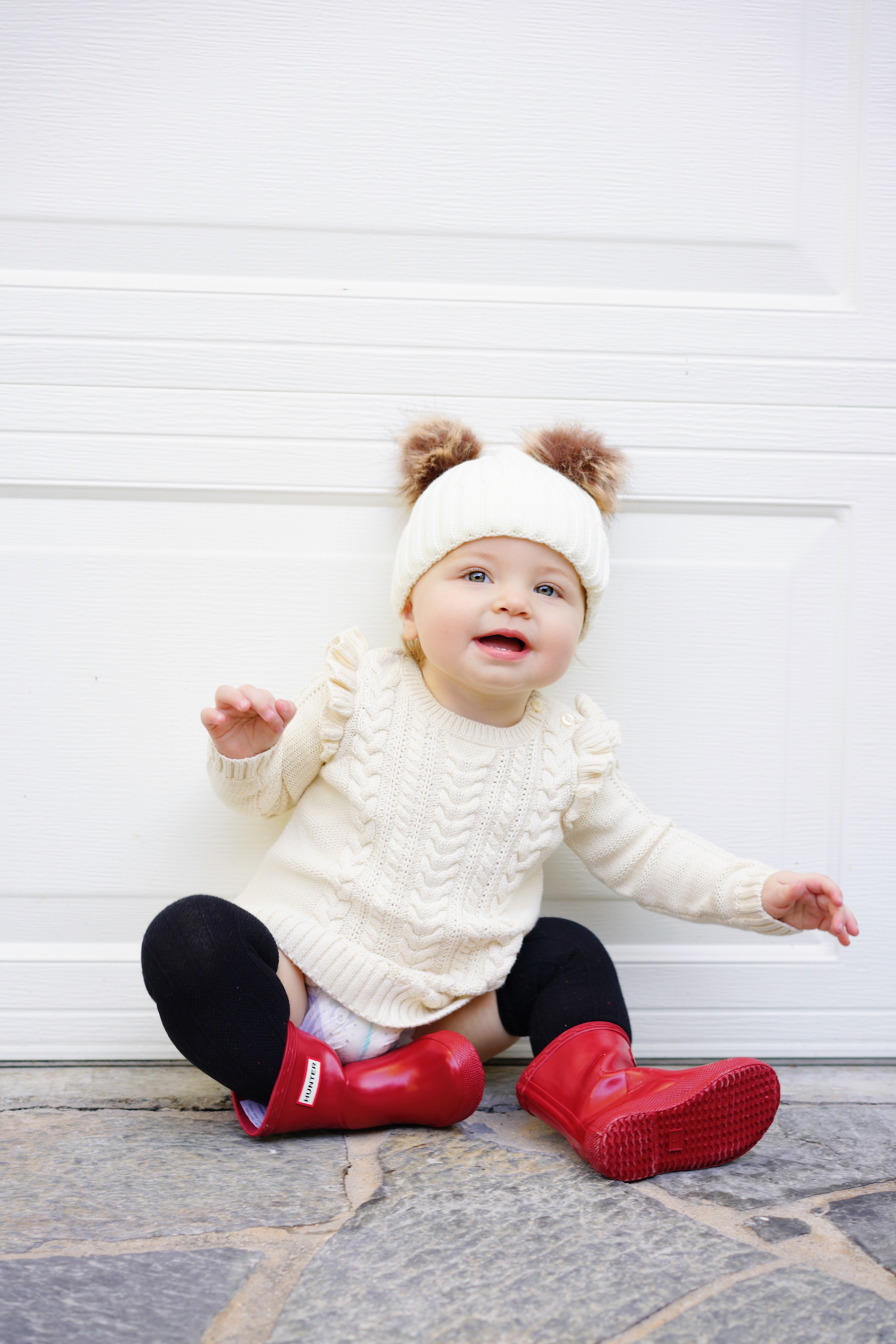 I partnered up with buybuyBABY to share my Holiday Gift Guide: for baby and toddlers! I sifted through tons of toys from newborn to infant to toddlers, and I'm sharing all my top picks! These all make great gifts for your little one or if you are needing a gift for a friend's or family member's baby.
My favorite one stop baby store has always been buybuyBABY. They have EVERYTHING I need for Kennedy all in one store. From toys to bathing products to strollers- they carry it all! I order from them online often but going to a buybuyBABY store is so great as well. The sales people are super friendly and are always so willing to help find the perfect toy or product you need for your baby. They are having some amazing deals for Cyber Monday right now! You can get 15% OFF select Baby Jogger brand strollers, 20% OFF UPPAbaby Strollers (you can read my review here on my Uppababy Vista stroller), 20% OFF my favorite baby bassinet the HALO bassinet, 20% OFF my favorite jogging stroller from Thule, $100 OFF Cybex car seats (you can read my review here) and much more!
What makes buybuyBABY different than other stores is their customer service and how knowledgeable their team is on everything baby. You can get free shipping on orders over $29 and they also have in-store pick up. Also, if you pick up your purchase in-store they have free gift wrap and ribbon available for you! All the toys listed below are available online! All you have to do is find the number and click the link on the number below- SO easy! Let me know if you have any questions and hope you find some great gifts and ideas!
Happy Shopping! XOXO

SHOP THE POST:
NEWBORN:
INFANTS:
8 | 9 | 10 | 11 | 12 | 13 | 14 | 15 | 16 | 17
TODDLER: