Filed In:
Travel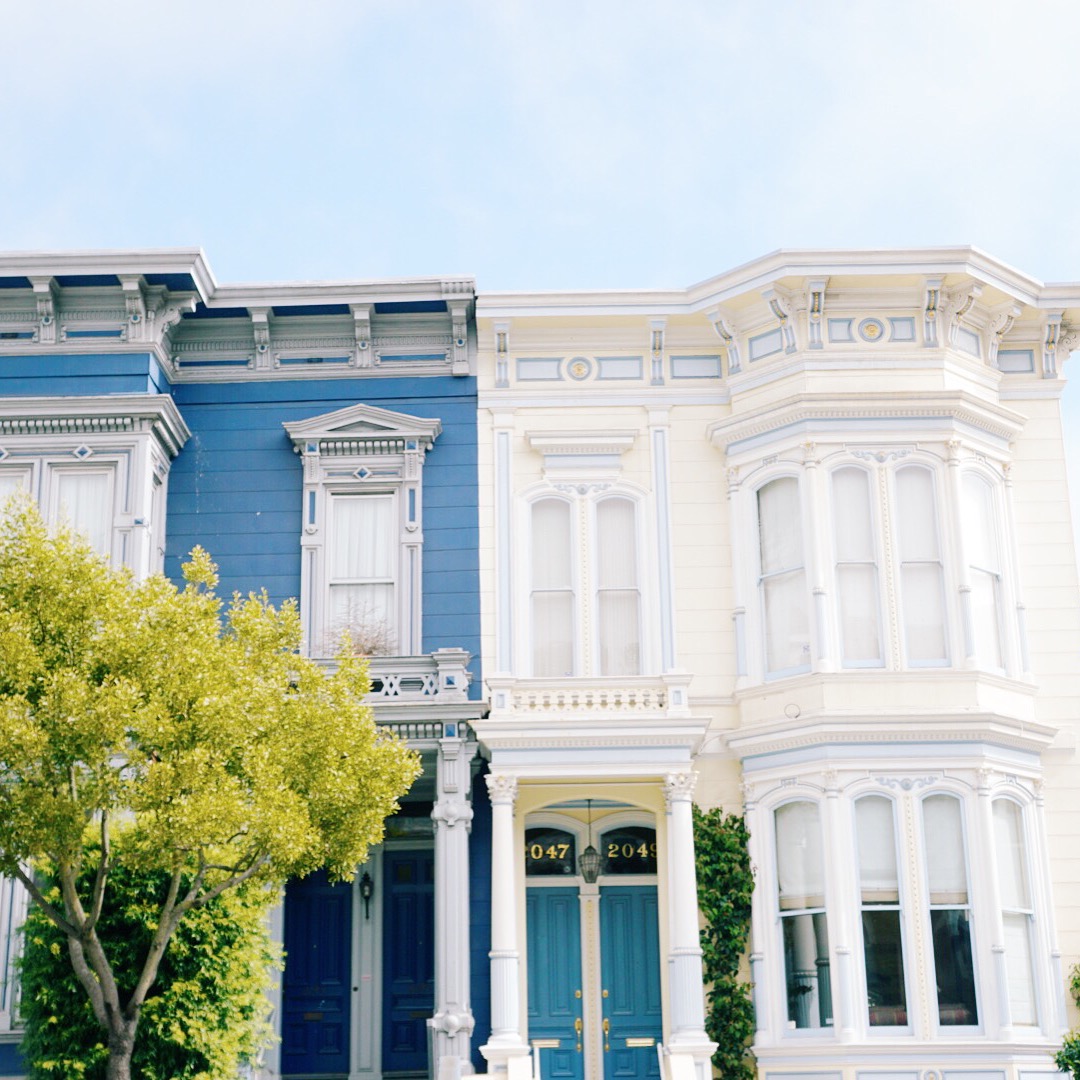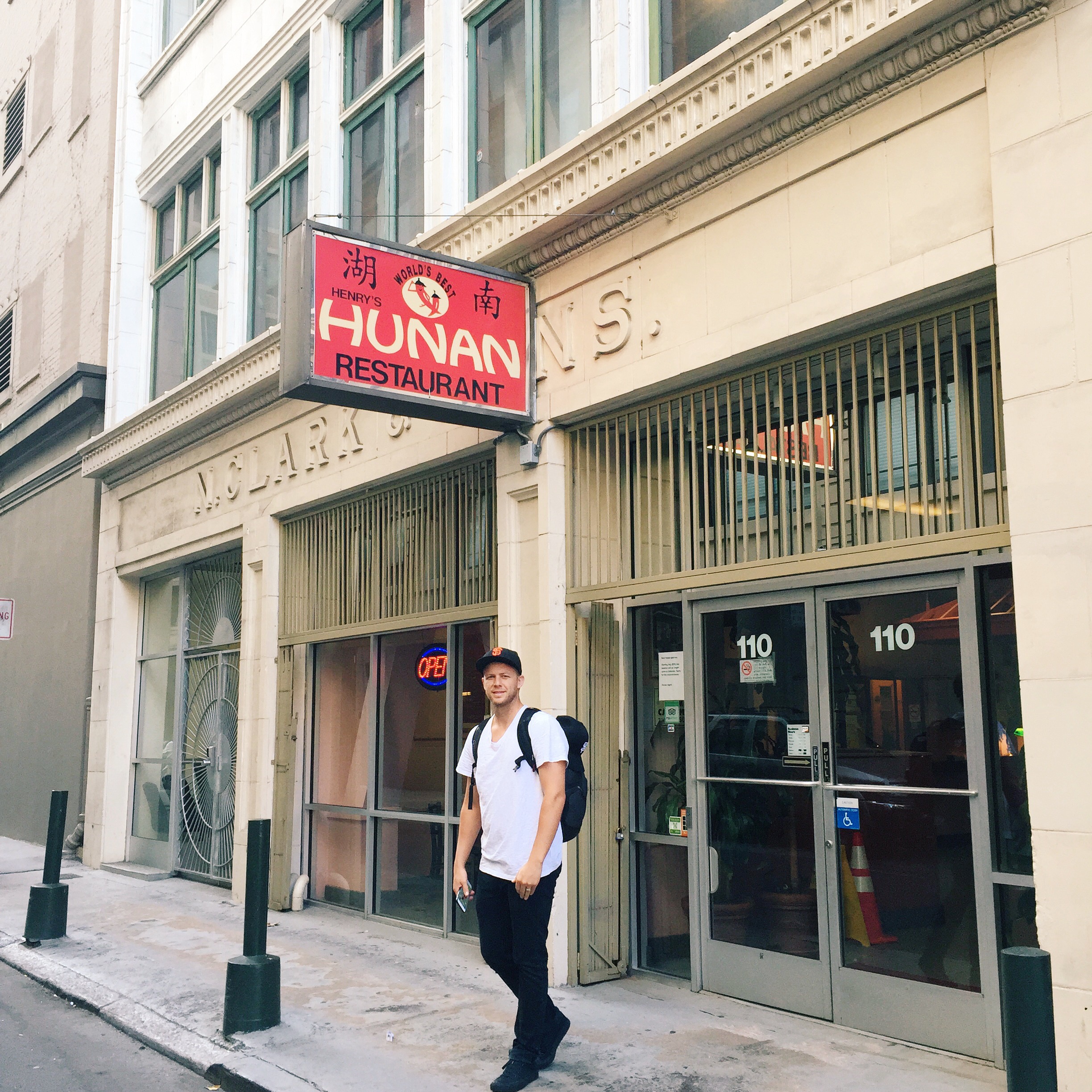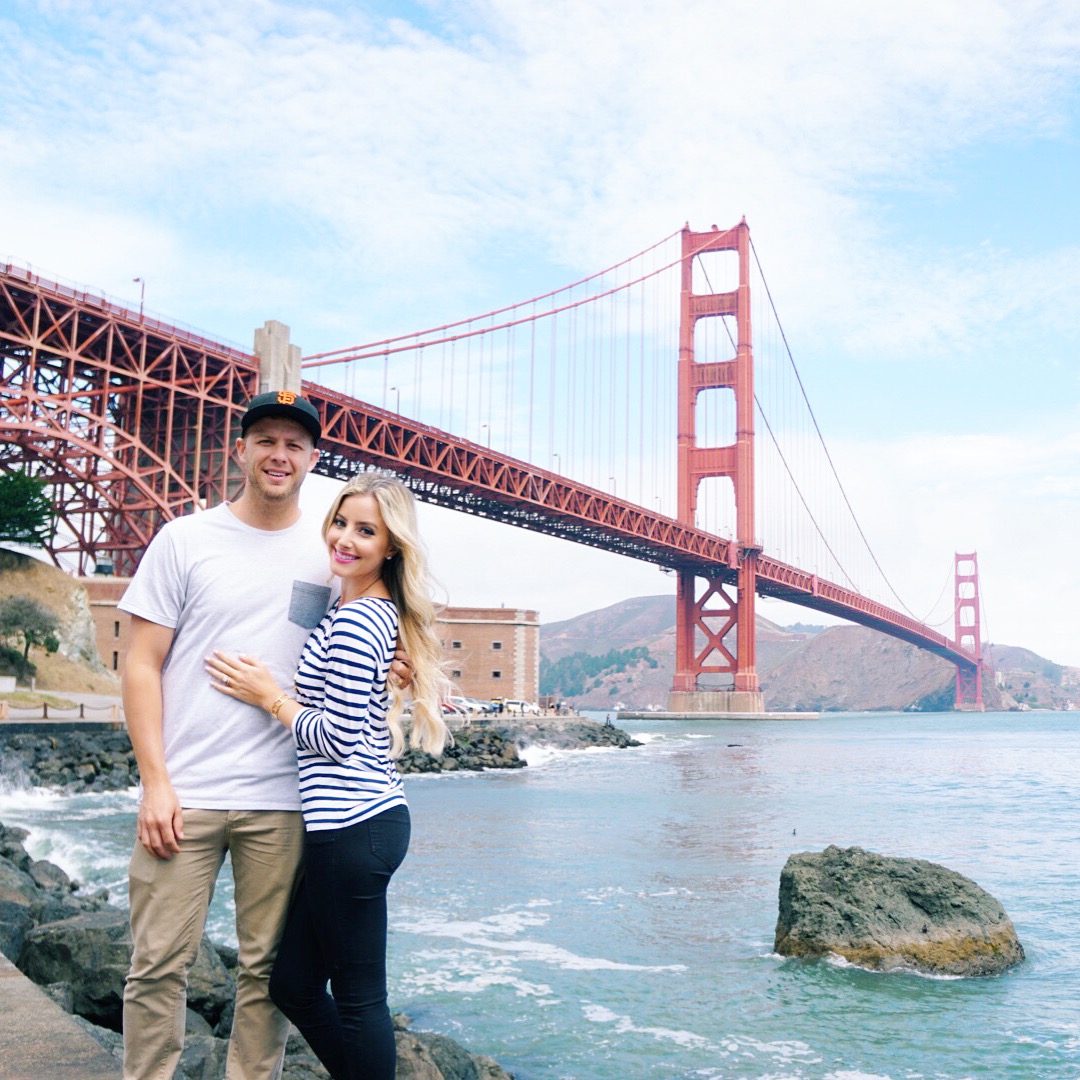 We spent the weekend here last week and had the best time!!! San Francisco is one of my favorite cities! I love the food, things to do and see, and the beautiful scenery! There are endless amounts of food options in the city, but we always tend to go back to our favorites. We tried a few new places this time such as La Taqueria, Bite, and Mr. Holmes Bakehouse! I would definitely recommend having a list of places you want to eat at and things you want to see and plan your days. It is easy to get side tracked and lost, especially if you aren't familiar with the city and the transportation. You can be wanting to see one thing and the next place you want to see can be on the complete other side of town. But planning the things you want to see ahead of time makes getting them checked off your list much easier- and it saves your feet too! Below I listed my favorite restaurants and things to do while in San Francisco! Hope you find it useful the next time you go!

RESTAURANTS:
1. Ike's Place- This is an amazing sandwich shop with various locations throughout the city! We always get the Menage a Trois or the MILF! Seriously some of the best sandwiches in the world! Last time we were here, we picked up some sandwiches and brought them with us to the park across from the Painted Ladies and had a picnic!
2. Henry's Hunan- The most amazing asian restaurant I've ever been to!! My husband started bringing me here last year, and we ALWAYS go here whenever we visit San Francisco! The chinese chicken salad, Henry's special, Diana's special (meat pie), and the string beans and chicken are our favorite dishes! The staff is also very friendly and the service is great. Trust me and go here for dinner one night, I promise you won't regret it!
3. La Taquaria- This mexican restaurant on Mission Street is one of the best Mexican food spots in San Francisco! I got carnitas tacos "dorado" style, which is a crispy taco on the outside and a soft taco on the inside, and my husband got the carne aside burrito "dorado" style which he said was amazing as well!! The line started getting pretty long during lunch time, so get here early to beat the crowd!
4. Gharadelli Sqaure- Located right near Fisherman's Wharf, it is a definite must-go place while in San Francisco! I'm not a big chocolate fan and neither is my husband, but we both love going here when we go to the city! They have the most delicious desserts, variety of chocolates, and ice cream! We got a Carmel sundae and it was heavenly!
5. Tony's Pizza Napoletana- This cute italian restaurant is in Little Italy! They have a pizza bar where you can sit and watch them handmake the pizzas! We got the a margarita pizza and a prosciutto and arugula pizza.
6. Bite- We went here for lunch our first day in San Francisco, and loved it! This place is known for their rotisserie chicken and they have really good different types of chicken sandwiches and dutch crunch bread! A perfect lunch spot when you are in the city!
7. Mr. Holmes Bakehouse- Yummy sugar coated donuts that are filled with different flavored fillings! We tried the chocolate and raspberry/rose fillings, which were soo delicious! They also have cruffins (cronuts and muffins) which we didn't try, but I hear are amazing too! Be sure to get there early or right when it opens to beat the long line and to  get them before they sell out. There are two separate lines for the cruffins and one for the donuts, so be sure to ask which line you're waiting in before you start! Side note: they are open until 2:30pm but tend to sell out of all the donuts and cruffins between 11am-12pm.
8. Creme- This dessert place is in Downtown Palo Alto, but if you are ever venturing outside the city this is the place to go! They have the yummiest ice cream sandwiches and homemade cookies! It is located right in Downtown Palo Alto, and there are lots of cute lunch and dinner spots and shops around there too!
THINGS TO DO:
1. Nob Hill in San Francisco
2. Chinatown- Visit a fortune cookie factory and buy a bag of fresh and warm fortune cookies!
3. Pacific Heights to see all the cute houses
4. The Painted Ladies aka "The Full House" house
5. Have a picnic on the park across from the Painted Ladies
6. Drive across the Golden Gate Bridge and/or rent a bike and ride it across!
7. Visit Downtown Palo Alto- so many cute stores and yummy places to eat!
8. Fisherman's Wharf- get a bread bowl of clam chowder!
9. Go to a Giant's game! I love AT&T Stadium!
10. Go across the Golden Gate Bridge to Sausalito
11. Union Square- The place for some great shopping and sightseeing!
12. Hop on a Trolley and have it take you up and down the steep hills of San Fran!
13. Lombard Street aka "The Crooked Street"
14. Gharadelli Square
15. Little Italy
16. Coit Tower
17. San Francisco Flower Mart
18. The Palace of Fine Arts
19. Lock a "love lock" on the Golden Gate Bridge
20. Alcatraz (bring a jacket)!